I purchased a 2018 Keystone 272BH two and a half months ago. I have only been able to camp once. The biggest piece of junk on the planet!
The back door leaked while it was on the lot. Ergo, the bathroom floor is now completely rotten.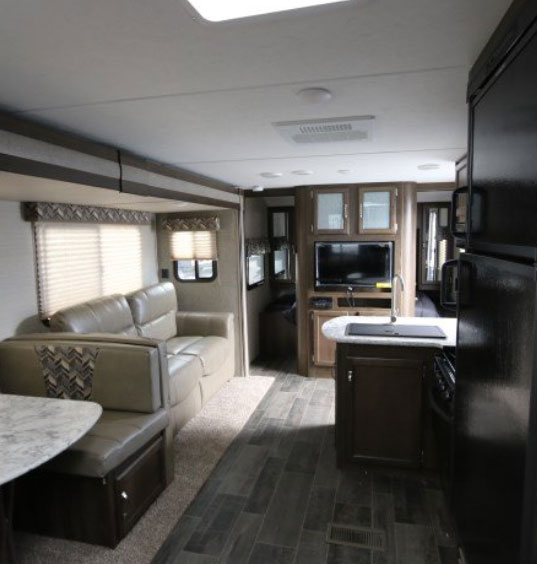 My first ever new camper is tainted. The toilet will not hold water even after I replaced the gasket. In addition, the water heater will not heat water with propane. Also, the marker lights on the outside of the camper were not even wired.
Last but definitely not least, the converter fried on my second trip (cutting it short). As a result, I walked into a camper full of smoke. Am I'm supposed to be comfortable with my family sleeping in this trash?
Certainly, I will never be happy with this Keystone 272 BH. The best news is they won't replace or recall these tremendous hunks of crap. Keystone just wants to fix the broken pieces.
Above all, Keystone RV could not care less about people, families, children, etc. They have absolutely zero concern for life safety. Their customer service is horrible, too!!!
Keystone RV only cares about that almighty dollar and screwing the little guy.
— Guest Contributor
Keystone RV Sucks
To reach Keystone RV Customer Service (ha ha) email them at www.ownerrelations@keystonerv.com. If you're looking for some real frustration call their office at 866-425-4369.
Visit our Contributor page to share your Keystone RV experiences.
Click here to share your Camping World experiences at CampingWorldSucks.net.