We have a 2017 Keystone Premier 26RBS. Ergo, we had lots of problems. Some were small issues initially. First, the furnace duct work was not connected properly. Next, strapping was falling off the ceiling. In addition, they cut a hole for electrical or plumbing, sawdust everywhere.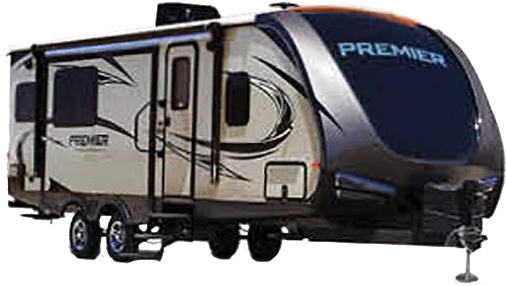 There are also larger problems. For instance, the CO2 didn't going off when one of the stove dials were left on by mistake.
The Axle Problem
Most importantly, biggest problem was the axle pin was not set into hole provided which has caused our trailer to lean to the right. It wears out our tires and cause a leak to one of the grey tanks. We had no idea the trailer was leaning until we were followed by family. They took pictures.
We sent Keystone pictures of the axle pin out of place. In addition, pictures of the condition of our tires and of the grey tank leak. Consequently, our trailer was at the dealership for over eight months. They were trying to sort out who's problem this was. The warranty company said it was a manufacturing defect. Keystone blamed Dexter who made the axles. But Dexter does not assemble the trailers. In the end Keystone says it's our fault claiming we overloaded our trailer.
No Keystone Accountability
Keystone will not take responsibility for their poor workmanship. In other words, in the end we had to pay out of pocket to get our trailer back. We are obviously not happy and do not recommend any trailers that are under the THOR umbrella, especially the Keystone Premier 26RBS .
Lots more to this story. In other words, this is just a condensed version. To anyone who is looking for a trailer please do your homework. Investigate the trailer company and see if they fall under THOR industries.
Thor Industries
Above all, we highly recommend avoiding Thor products and their subsidiaries. Therefore, here is a list of manufacturers under the Thor umbrella of products.
Airstream
Bison Coach, horse trailers with living quarters
Breckenridge
CrossRoads RV
Cruiser RV (CRV)
DRV
Dutchmen RV
Entegra
Heartland RV
Highland Ridge
Hymer
Jayco
Keystone RV, maker of the Keystone Premier 26RBS
KZ RV, acquired by Thor in 2014
Livin Lite RV, acquired by Thor in 2013, shut the division down in 2018
Redwood RV
Starcraft RV
Thor Motor Coach (merged Four Winds International and Damon Motor Coach)
Venture RV
— Guest Contributor
Contact Thor Industries
I recently read that someone, somewhere got some results by contacting Thor directly. Thor is the parent company of Keystone, maker of the Premier 26RBS. Certainly this is another avenue. First, to avoid more aggravation, try Thor custom support online. Next, their customer support number is (877) 855-2867.
Keystone RV Sucks
To reach Keystone RV Customer Service (ha ha) email them at www.ownerrelations@keystonerv.com. If you're looking for some real frustration call their office at 866-425-4369.
Visit our Contributor page to share your Keystone RV experiences.
Camping World Equally Sucks
In addition, Camping World, who seems to be in bed with Keystone, has a reputation that sucks. Click here to share your Camping World experiences at CampingWorldSucks.net.